Infant mental health (IMH) is defined as the young child's capacity to experience, regulate, and express emotions, form close and secure relationships, as well as explore their environment and learn, particularly from their primary caregivers.
What is IMH?
The term infant mental health (IMH) was originally established in the early 1970s under the direction of Slema Fraiberg. At this time, Fraiberg and her colleagues focused on the social, emotional, and cognitive health patterns of all children under the age of three. Thus, IMH became a term used to describe the wellbeing of infants and toddlers, as well as their parents.
One of the primary focuses of IMH is how the parent-child relationship contributes to the social, behavioral, cognitive, and even physical development of the child. Moreover, the ability of the parents to be nurturing, responsive, and consistent in their treatment of the child is a crucial aspect of how both the infant's external and internal experiences are formed.
It is important to note that certain circumstances have a significant impact on IMH. These include poverty, lack of basic resources, the presence of domestic violence, a history of prior trauma, maternal depression, and other mental health issues, as well as the parents' own history of being parented, can all contribute to the quality of the relationship between the parent and their new child.
Infant Mental Health | Amy Huffer | TEDxOStateU
Promoting IMH
Overall, IMH services look to promote the optimal wellbeing of infants beginning in pregnancy and continuing through the first three years of the child's life. In doing so, IMH services aim to prevent developmental, behavioral, and relational disturbances to the child while also offering interventions in the event that any biological, environmental, and/or psychosocial risk factors are identified, particularly in the parent-child relationship.
IMH services can be provided to families in the hospital, clinical, communities, or their own home. These services can be short- or long-term, depending upon the specific needs of the child, and can include educational, developmental, and relationship-based support.
At the time of delivery, IMH services can include the distribution of practical information and education to the parents-to-be on pregnancy, labor, and delivery, as well as the optimal care of the child that focuses on their social, emotional, and cognitive growth. Throughout the child's life, certain screenings, assessments, and referrals, when necessary, can also be made by health, mental health, and early childhood professionals.
If a child is identified to be at risk for a certain developmental delay, a relational disturbance, or a social/emotional disorder, screening and assessment tools can also be provided. The intervention strategies offered at this point may be developmental, educational relational, and/or psychotherapeutic.
Assessing IMH
When IMH is focused on the health of the child, there are various questions that healthcare providers can ask to determine their development, behavior, and relationship patterns. Some of the initial questions that the healthcare provider will ask include the age of the infant, their gestational age at birth, and any history of medical complications.
Once this information is acquired, the provider can then ask the parents whether the child is able to communicate his/her needs. This can include what types of responses the child has to when he/she is wet, hungry, tired, uncomfortable, and distressed.
Not only is it important to recognize how the child communicates his/her needs to their parents at these points, but it is also crucial to identify how the parents respond to the child in these moments. For example, does the child respond to either parent providing comfort when upset? Does the child enjoy these interactions with his caregivers, such as when he/she is picked up, cuddled, and/or soothed?
When the child encounters the parent, do they appear to enjoy the interaction? How do they respond? For example, does the child become alert, look intently, become animated, and/or vocalize during their interactions with the parent? This type of information will allow the healthcare provider to determine whether the child views his/her parent as a source of comfort, affection, interest, or calm.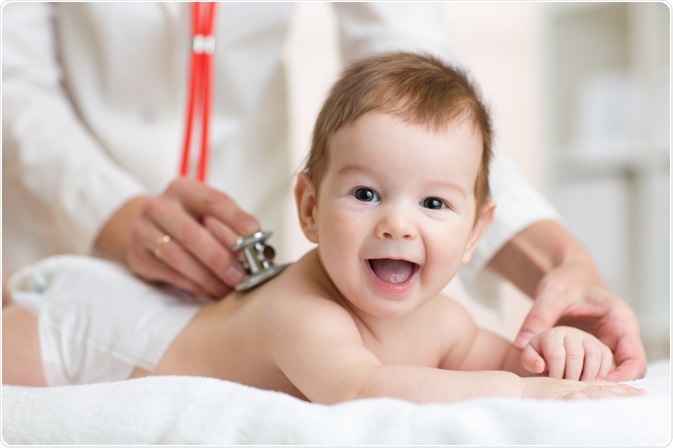 Image Credit: Oksana Kuzmina/Shutterstock.com
Conclusion
Taken together, these types of questions allow IMH specialists to gain a better understanding of the relationship between the infant and their parents. Furthermore, it allows the specialist to gain identify the infant's emotional capacities, as well as the caregiving abilities of the parents, particularly during moments when the child may be fussy/difficult to handle.
Ultimately, this type of information allows the specialist to understand both the strengths and vulnerabilities that exist between the parent and child.
References
Weatherston, D. J., & Browne, J. V. (2016). What is Infant Mental Health and Why is it Important for High-risk Infants and their Families? Newborn and Infant Nursing Reviews 16(4); 259-263. doi:10.1053/j.nainr.2016.09.026.
Zeanah, P. D., Bailey, L. O., & Berry, S. (2009). Infant Mental Health and the "Real World" – Opportunities for Interface and Impact. Child and Adolescent Psychiatric Clinics of North America 18(3); 773-787. doi:10.1016/j.chc.2009.03.006.
McLuckie, A., Landers, A. L., Curran, J. A., et al. (2019). A scoping review of mental health prevention and intervention initiatives for infants and preschoolers at risk for socio-emotional difficulties. Systematic Reviews 8(183). doi:10.1186/s13643-019-1043-3.
Further Reading
All Child Health Content
How Long should my Child Sleep for?
Growing Pains
Headaches in Children
How Can I Tell if My Child is Depressed?
More…
Last Updated: Nov 11, 2021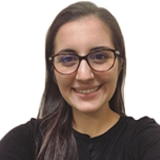 Written by
Benedette Cuffari
After completing her Bachelor of Science in Toxicology with two minors in Spanish and Chemistry in 2016, Benedette continued her studies to complete her Master of Science in Toxicology in May of 2018.During graduate school, Benedette investigated the dermatotoxicity of mechlorethamine and bendamustine; two nitrogen mustard alkylating agents that are used in anticancer therapy.
Source: Read Full Article