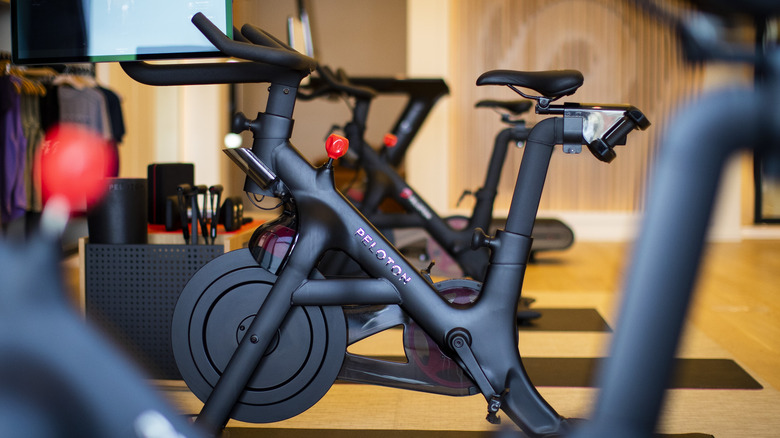 Bloomberg/Getty Images
By Hillary Sussman/Aug. 24, 2021 3:18 pm EDT
According to the Peloton website, the idea for the immersive stationary bike first came to Peloton developers in 2012. Their goal was to "bring the community and excitement of boutique fitness into the home." Now almost 10 years later, we'd say they've done just that. But scoring a ticket to the indoor cycling club isn't cheap.
Wirecutter estimates a Peloton membership costs roughly $2,500 for the first year and about $500 each year thereafter. Along with the bike itself, which tracks heart rate, calories burned, and distance, membership includes live-streaming and on-demand studio-style classes with over 30 different instructors. Luckily, these revolutionary bikes are no longer solely for the one percent.
Following Peloton's popularity, a number of cheaper in-home fitness alternatives have begun to pop up, giving us little to no excuse to skip our quarantine-approved workout routines. Plus, while Peloton's bike delivery has reached a two-month waitlist, these wallet-friendly options are guaranteed to hit your doorstep in just a few weeks (via InStyle).
Best space-saving bike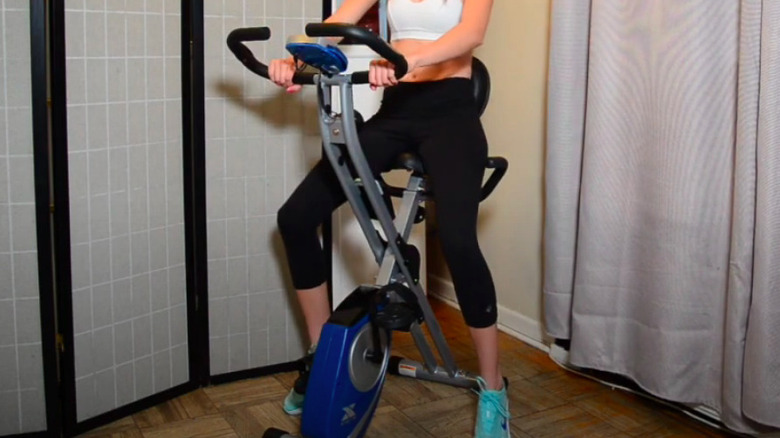 A small living space, and/or an even smaller budget, shouldn't stop you from enjoying the endorphins of a daily cycle burn. The Xterra Fitness Folding Bike retails for just $135 (via Amazon) and, thanks to its compact, folding ability, InStyle calls it the most "apartment-friendly" bike on the market.
While the Xterra doesn't contain Peloton's signature screen or streaming services, it still has a standard LCD screen to provide speed, distance, time, calories and heart rate information. A pretty good trade considering you're saving literal THOUSANDS. Plus, because its so light to carry, you can easily set up your Xterra in front of a television and break it down to store away when finished. Check out YouTube for simple cycling workouts or beautiful videos of terrains and vistas to imagine biking through. 
We guarantee this bare-bones stationary bike will be a savior to your butt, legs and wallet. 
Best bike with live streaming classes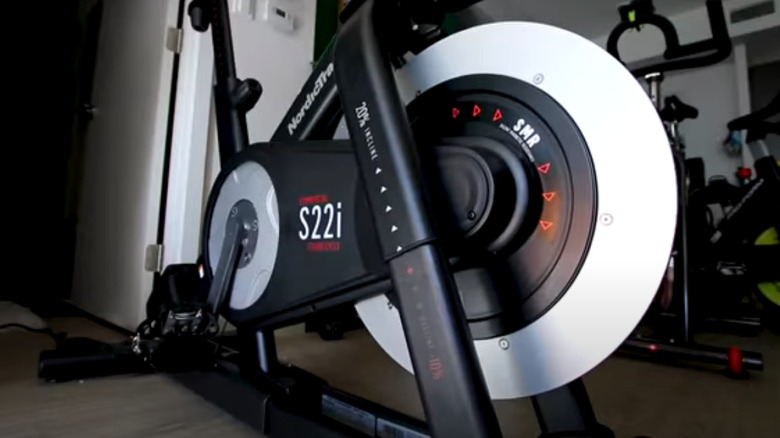 If you're looking for challenging streaming classes and instructors to go along with your bike purchase, look no further than the Nordic Track Commercial Studio Cycle Bike. While the price is steep at $2000 (via Amazon), your first year of live-streaming and on-demand classes with the iFit membership are included in the price. Not a bad deal!
Compared to Peloton, the Nordic Track will save you $500 in your first year and, according to InStyle, delivers in just two weeks (months ahead of a standard Peloton.) The bike comes with a touchscreen and allows up to 5 free workout profiles so the entire family can get their cycle on. The Nordic Track also includes two 3 lb. dumbbells to up your biking game and allow for easy cross-training.
But perhaps the coolest feature of the Nordic Track is the LIVE Resistance Control feature, where professional trainers on screen can auto-adjust your bike's incline, decline, and resistance to ensure you're getting the most beneficial exercise possible. Basically, a less scary and more supportive "Big Brother."
Best bike with home gym equipment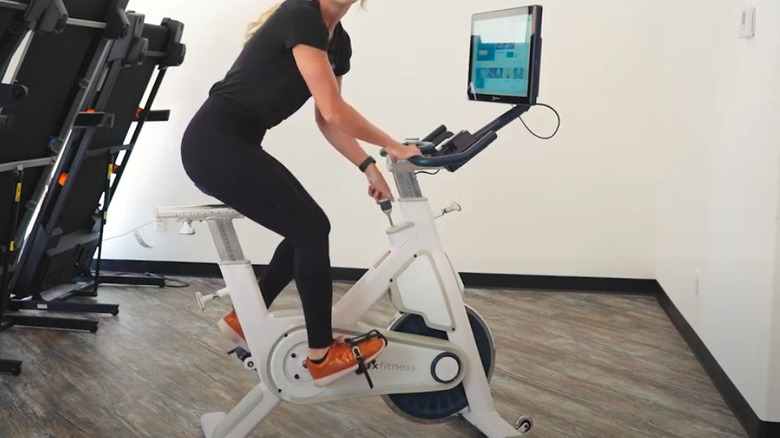 We'd be doing the MYX II Plus an injustice by calling it just a stationary bike. This bike is basically a home gym, personal trainer and physical therapist all rolled into one. For only $1600, the MYX II Plus includes a Peloton-like touch-screen tablet for streaming classes plus a heart rate monitor, Apple Watch pairing capability, a stabilizing mat, an exercise mat, a foam roller, 6 dumbbells, a kettlebell, and a resistance band (via MYX Fitness). 
Along with all these perks, a MYX subscription to stream unlimited workout videos is only $29 per month, compared to Peloton's $39 per month (via Pocket Lint). Choose from bike, floor, mindful, or cross-training workouts, filtered by coach, duration, level, type, and music (via PC Mag). And for those of us looking to work out without the added pressure of competition, this bike has left out Peloton's leaderboard feature, so you can focus on your progress alone rather than comparing yourself to others. Now get spinning!
Source: Read Full Article