The cold season affects our skin. We have studied the beauty market and have put together the most effective mask that will help you and your skin to look great all year round.

Maximum care: the 8 best facial masks that will protect your skin in winter
Mask Waso"Purification and renewal", Shiseido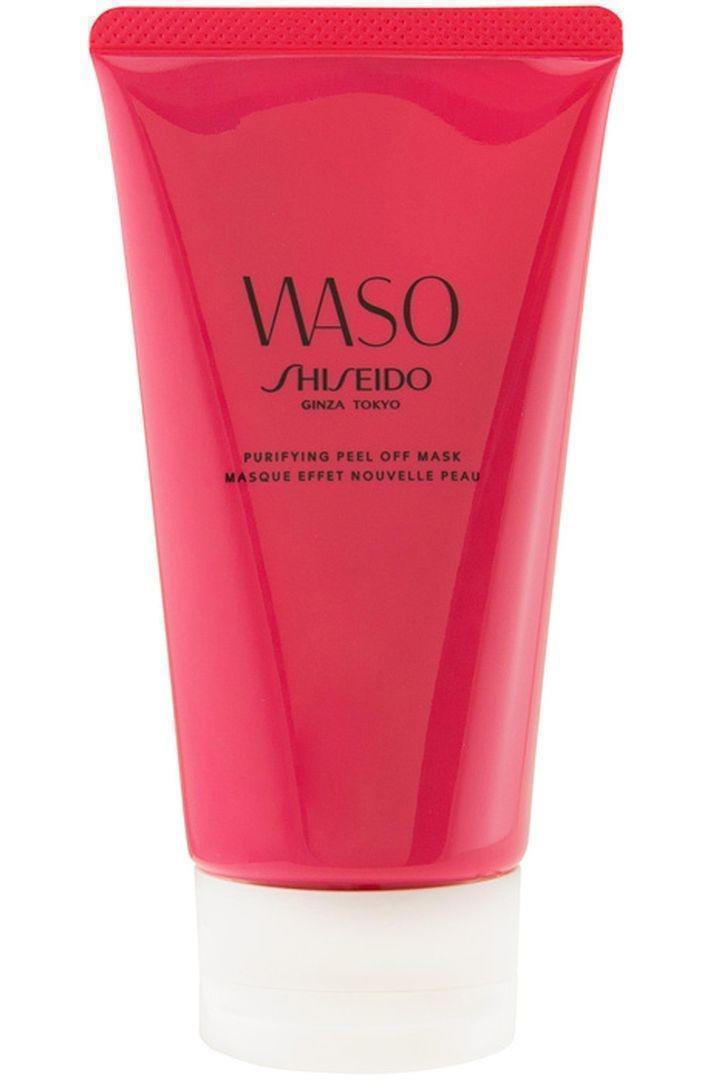 Let's start with the fact that the new mask Shiseido Waso has immediate effect, i.e., the result is immediately visible — the skin is visibly smooth, fresh and radiant. This happens due to the composition that includes a plant extract of red Perilla — it effectively cleans and refreshes the skin and promotes its regeneration. Hood from the Japanese musalli has a pronounced antioxidant effect and helps align textures. Another advantage of the mask is that it does not contain mineral oils and is suitable even for sensitive skin.
Hyaluronic Express mask Liftactiv Hyalu Mask, Vichy

This mask — a real first aid for dehydrated skin that has lost elasticity. High concentration of hyaluronic acid in combination with firming yeast extract agave promotes instant hydration, and has a pronounced smoothing and rejuvenating effect.

Restoring mask with aloe Vera, Vichy

In fact, the brand Vichy for the last time there were some masks for the face, worthy of your attention. One of them is the mask, which is ideal for skin prone to dryness and irritation. The main component of this tool is aloe Vera, which quickly soothes and nourishes the skin. The mask also includes an extract from licorice, which actively fights against redness and mineralizing water Vichy, restoring the lipid balance and reduces the feeling of tightness. What you need in the winter!
Detox mask with charcoal, Vichy

Vichy scientists have developed detoxifying masks for cleansing of skin exposed to aggressive environmental influences. Kaolin (white clay) gently but thoroughly cleanses the pores, with the result that they become less noticeable, but natural lump charcoal, due to its absorbent properties that effectively removes impurities. In the end, you get a clean and hydrated skin.
Night face mask "Magic mushrooms", K-Beauty

One of the most anticipated collaborations of the season, Avon and mark of the popular Korean manufacturer of luxury care products for face. The pair launched a new brand K-Beauty in the portfolio which are some of face masks. For example, a night — with a funny name "Magic mushrooms". In fact, everything is quite prosaic: the name means received due to the fact that it is composed of extracts of three mushroom species: matsutake (also called "mushroom of eternal youth"), which effectively combats premature aging, chaga and shiitake (helps the skin to relieve fatigue and give it a freshness and radiance overnight).
Hydrogel face mask "Guru of glow", K-Beauty

Unique hydrogel texture of the mask instantly cools and hydrates the skin giving it a natural glow. "Guru of glow" contains an extract of sugar maple with a high concentration of AHA acids, which have a mild exfoliating action and even out skin texture. Use this mask once a week, and the effect of glass skin you provided!

Mask for the face, "Zen for the skin", K-Beauty

This mask contains a unique combination of antioxidants and Centella asiatica extract (cica), known for its unique restorative properties. By the way, according to legend, the plant was opened more primitive people that were his to use as healing tools. Complex, included in the mask helps to effectively hydrate the skin and improve its protective functions.
Modeling mask Smart Contour Mask, Mixit

Modeling mask contains a complex of Matrigenics 14 G of algae undarii and peptide complex Reproage involved in cell rejuvenation and formation of a clear "triangle of beauty" (cheekbones, chin). Apricot oil and biosecurity complex Fucogel nourish the skin and make it more toned, elastic and velvety. The result — wrinkles are less pronounced, the tone and skin's surface is visibly improved.