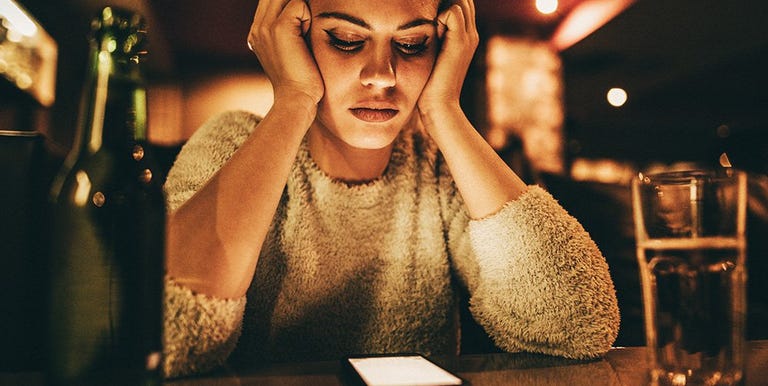 Remember when Tinder first came on the scene? All of us thought, "Whew, finally — at long last, here's an app that allows us to meet literally hundreds of people, without leaving the confines of our living rooms." For this reason, in theory, dating apps are genius. But in execution? It seems like you need to be a genius to figure them out.
While Tinder certainly is an easy way to see who's out there, arranging an IRL meeting is a delicate balancing act. Because there are so many people out there, your messages are probably littered with conversational cliffhangers, ghostings, and no-shows.
Still, some guys have managed to master the art of the Tinder conversation. We've reached out to some self-styled Tinder aficionados to see what has been most successful in terms of not only getting a response, but also scoring a — hold onto your hats — IRL date. Here are their best tips.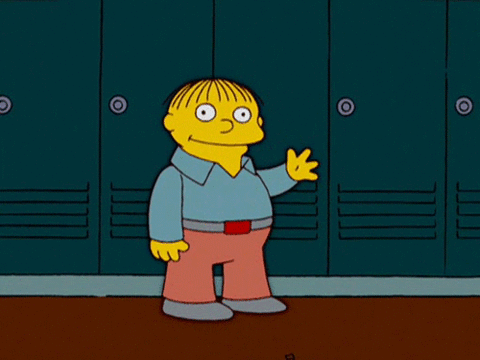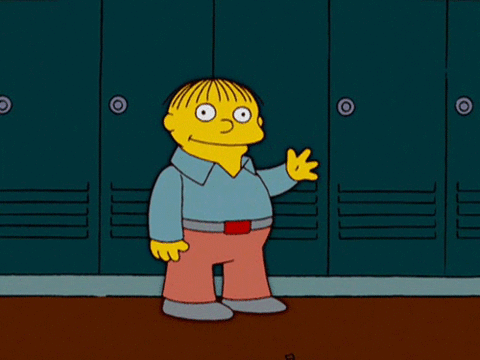 Giphy
Many women believe that for men, Tinder is nothing more than a numbers game. In many cases, they're not necessarily wrong. "Let's face it — Tinder is an easy way to get a lot of women's faces in front of yours," says John, 40. "A lot of guys just swipe right as many times as they can just to see who matches."
But that's not to say that there aren't guys on the app looking to forge a genuine connection. If that applies to you, and you're looking for something more than a quick exchange of nudes, you need to make an effort to stand out from the crowd. And that means never, ever using the dreaded three-letter word: "hey."
"If you're starting a message with, 'Hey,' the recipient is likely going to assume that about 150 other women got that same message," says John. The same goes for any variations thereof ("hello," "yo," "sup," "bonjour," etc.)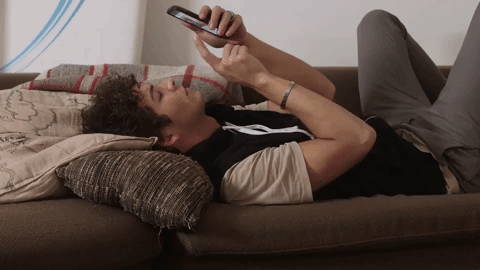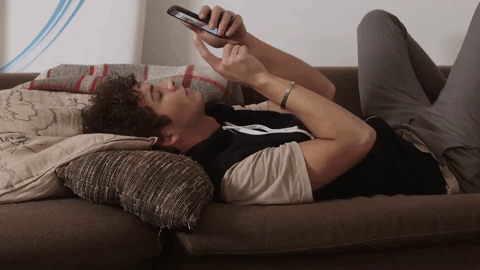 Giphy
The whole point of dating is to make the other person feel special, which is why the easiest way to get someone to respond in a Tinder conversation is to actually read the other person's profile. (Yes, this sounds obvious, but you'd be surprised how many men don't.) Make it polite, personalized, and without any hint of sexual innuendo.
"Find something interesting about her profile and comment on it," says Joe*, 36. "If she likes wine, ask about her favorite wine bars in your city. If she's wearing a college t-shirt in one of her pics or a sports jersey, ask her about either of those. There is a world of opening lines if you just pay attention."
As an added bonus, any of these clues also can come in serious handy when planning future date ideas.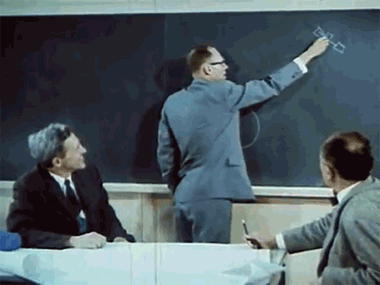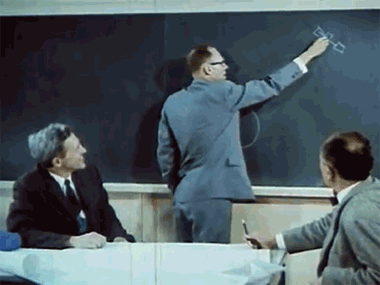 Giphy
Maybe her profile says she's PADI-certified, and you have no idea what a PADI is. (It's an association for diving instructors, by the way). Or maybe he's really into veganism, and you've been thinking about adopting a plant-based diet. Either way, if you spot something on the other person's profile that piques your interest, even if you know nothing about it, ask.
"I've found I've been successful when I ask about something she's doing that I know nothing about, especially if it's something I'm interested in learning, too," says Ben, 37.
There is, however, one caveat: "Don't make things up," Ben warns. "Don't tell her that you're interested in yoga if you have no intention of ever trying it with her."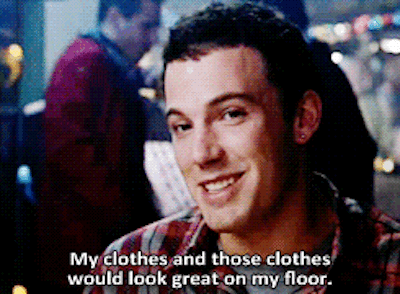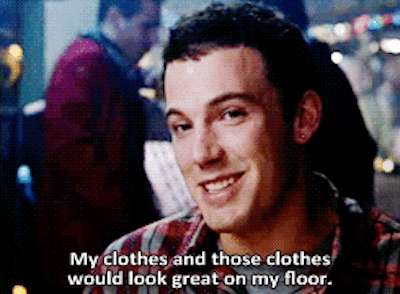 Giphy
Cheesy pickup lines are almost worse than, "Hey." They're obnoxious, unoriginal, and worst of all, they're usually not funny. You should also avoid "edgy" greetings; you might think they make you sound clever and ironic, but usually, they just make you seem like an idiot. Example: A friend of mine once messaged 50 random girls on Tinder, "Wanna bang?" to see if anyone responded. (Needless to say, no one responded in the affirmative.)
Occasionally, a cheesy pickup line will work with the right person. But if you're going to try one, it has to be exceptionally silly or funny, and you have to be confident in how you deliver it. No one likes a guy with terrible comic timing.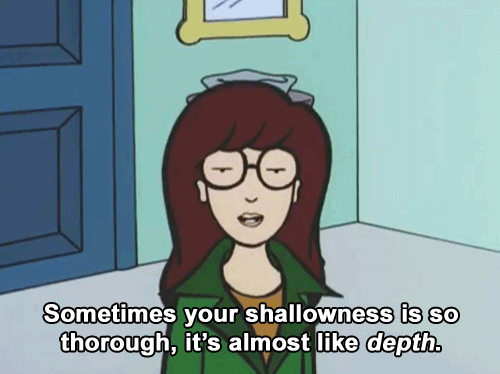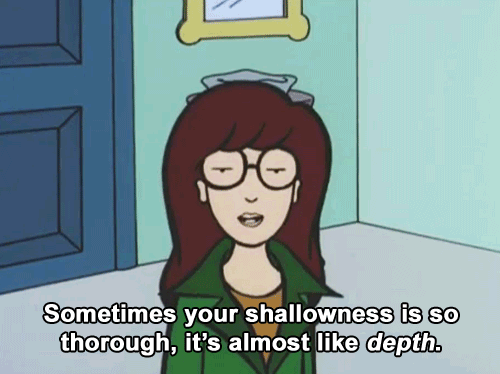 Giphy
We all have the ideal perfect mate in the back of our minds, and anyone who says they don't is probably lying. Still, coming off as shallow or overly concerned with physical appearance is a major turn-off. So is asking rude questions about someone's age or reproductive status.
"Do not ask anything that makes you come off as shallow. Unless you are actually that shallow and don't care," says Seth*, 28. "Don't ask a woman how tall she is, if she wants kids, or 'what she's looking to get out of this.' You'll find out her height when you meet her, and at least let the woman order a drink before you start planning your prospective offspring together."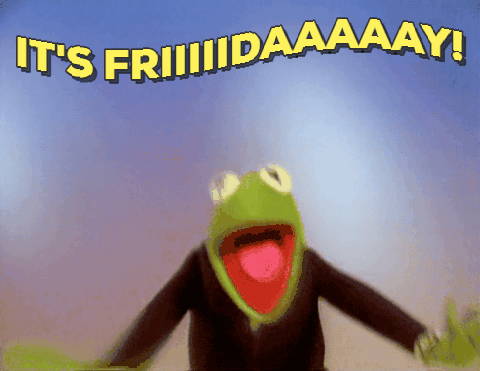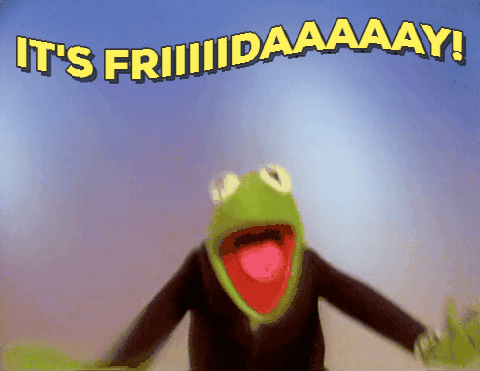 Giphy
This one is incredibly simple, but it works: if you've already got a conversation going, ask what they're doing for the weekend. (But in a light, friendly, non-creepy way: you don't want them to think you're tailing them all over town.)
"Is she going out with friends? Visiting family? Working out? Beach? Ordering takeout because she had a long week? So much can be revealed by one simple question," says Derek, 32. It's a good way of finding out what the other person likes to do in their spare time, without having to directly ask that question (because that would make you sound less like a prospective date and more like a college admissions interviewer).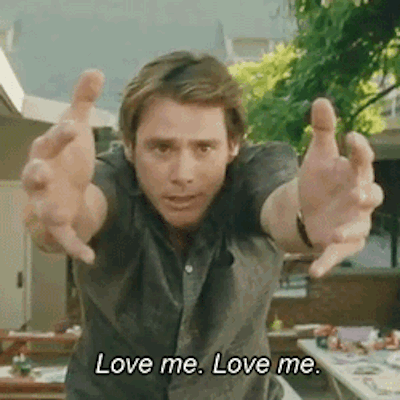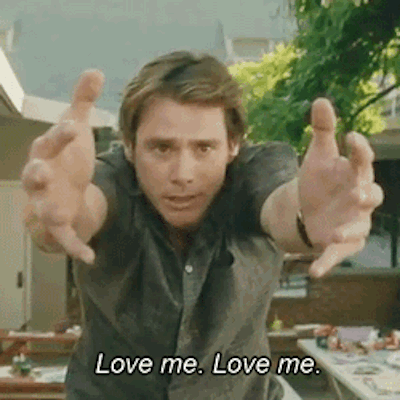 Giphy
Tinder messaging is a delicate dance. You don't know this person yet, so you don't want to be texting them like you would an old friend. Tinder should be used as a staging ground to get you to the real date. It should not be used as a way to find a digital pen pal.
Don't get too bogged down in your messages, and take your cues from the other person when replying. "If she's replying quickly, feel free to fire back. If she's taking a while to respond, don't jump to conclusions that she's over it, but don't bombard her with messages either," says Evan, 32.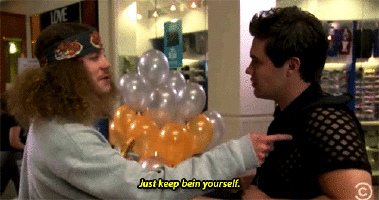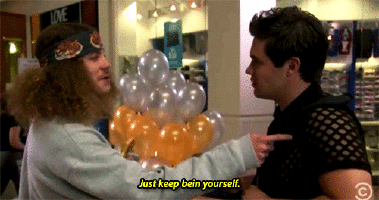 Giphy
It's so simple, but it's so true: when you're in the dating game, the best thing you can do is stay true to yourself and your own gut feeling. At the end of the day, being genuine and engaging, without being cheesy or gross, is still the most successful tactic. Don't overthink it. Don't try to figure out what the other person wants you to say. In the end, if you're both pretending, it's not going to work out, anyway.
And if someone does not respond to you for whatever reason, just try to remember that they're not rejecting you — they're rejecting whatever digital version of yourself you've put out there. Dating apps are great for so many things, but they're not good at conveying body language, voice, physical chemistry, or any of the other tiny things that go into actual attraction. And at the end of the day, Tinder is a dating app, not the "Will I Ever Find Love or Will I Be Lonely Forever" Olympics, so try not to take anything that happens on there so personally.
Oh, and we've said it before, but we'll say it again: don't send dick pics unless someone specifically asks you for them. If you stick to that, then you're already ahead of the curve.
Source: Read Full Article