Drug repurposing
The term 'drug repurposing' refers to the process by which new therapeutic uses for existing drugs are identified. Also referred to as 'repositioning' or 're-profiling', the approach is generally considered to be both economical and efficient and as very few drugs possess absolute selectivity of action, many have the potential to work against other or new diseases.
Image Credit: eamesBot / Shutterstock.com
Repurposing drugs and COVID-19
The coronavirus disease 2019 (COVID-19) pandemic is a current global disease outbreak caused by a virus belonging to the Coronaviridae family of viruses. This virus is named the severe acute respiratory syndrome coronavirus 2 (SARS-CoV-2) and causes COVID-19.
By March 2020, the disease had spread across multiple continents, leading the World Health Organization to reclassify the disease as a pandemic. As of January 2021, more than 95 million cases have been confirmed globally, with more than two million deaths attributed to COVID-19.
Outbreaks of novel emerging infections such as COVID-19 present significant challenges to healthcare systems. The urgent need to administer effective pharmacological treatments exists in tension with a lack of available time for new drug discoveries.
In cases such as the current global pandemic, where the medical scenario is unexpected and the need for treatment is high, drug repurposing presents a convenient alternative in the search for effective therapeutic agents. As the approach uses compounds with known biochemical and physiologic effects, clinical testing can begin with Phase III or IV studies, potentially offering cost and time savings.
Candidates for drug repurposing in COVID-19 infection
There is much interest in identifying drugs that could potentially be repurposed to manage, prevent or cure COVID-19. Overall, drugs that are currently being investigated for repurposing fall into two categories:
Drugs with the potential to inhibit the coronavirus lifecycle
Drugs that prevent the replication of a virus in the body are known as antivirals. They interfere with virus enzymes to prevent the virus from spreading from one cell to infect neighboring cells. To date, only one repurposed antiviral drug has been licensed for use in COVID-19.
The first is remdesivir, which was first developed in 2009 to treat hepatitis C, then repurposed to treat Ebola. Although ineffective in treating both diseases, later animal studies found that it was effective in managing other coronaviruses such as SARS and MERS.
Delivered intravenously, remdesivir has proven effective in shortening recovery time from COVID-19 in some patients if administered early. However, as it does not significantly improve a patient's chances of surviving the disease, it tends to be used with only the most severely affected patients in critical care units.
Much attention continues to be paid to evaluating the effectiveness of molecules with known antiviral properties. One recent study which evaluated a panel of 100 molecules, found 21 existing drugs that were effective at blocking SARS-CoV-2 viral replication. Of these:
Two are already approved by the US Food and Drug Administration (FDA). They are astemizole which is licensed for the treatment of allergies, and clofazimine which is approved for the treatment of leprosy.
13 have already been tested clinically and have shown to be safe in levels that could potentially fight COVID-19.
4 appear to work in synergy with remdesivir, including one antimalarial drug called tetrandrine which has reached Phase III testing.
Cytokine release. Image Credit: sciencepics / Shutterstock.com
Drugs potentially able to counteract the effects of SARS-CoV-2 infection
The effects of the SARS-CoV-2 virus that such drugs would seek to manage would include the so-called 'cytokine storm' which can lead to significant and life-threatening complications, including coagulopathy and acute respiratory distress syndrome (ARDS).
The 'cytokine storm' describes a cascade of autoamplifying cytokine production following an abnormal immune response to a trigger: in this case, the SARS-CoV-2 virus. This immune response is thought to be a significant factor in causing death from COVID-19.
Research conducted thus far has shown elevated inflammatory indices in intensive care unit (ICU) COVID-19 patients compared to non-ICU COVID-19 patients, and elevated cytokines predict poorer prognosis in COVID-19.
One group of drugs that have previously been widely used among critically ill patients with SARS and MERS are glucocorticoids, powerful anti-inflammatory drugs that inhibit the production and survival of T cells and macrophages. Glucocorticoids have been used in the treatment of patients critically ill with COVID-19, although whether this is beneficial is controversial.
A recent meta-analysis has indicated that glucocorticoid therapy might be detrimental in non-severe cases, increasing mortality and delaying viral clearance. This may be because SARS-CoV-2 appears to only affect a small number of cytokines. Therefore, administering a powerful glucocorticoid that counteracts a wide range of cytokines may be overused.
In the United Kingdom, one glucocorticoid (dexamethasone) has been authorized by the Medicines and Healthcare products Regulatory Agency (MHRA) for the treatment of severe COVID-19.
This followed a government-funded randomized controlled trial which found that dexamethasone reduced deaths in 20% of patients on oxygen feeds and 33% of those who had been placed on ventilation. However, the cheap and widely available corticosteroid was not found to offer any benefit among non-severe COVID-19 patients.
References
Loucera, C., Esteban-Medina, M., Rian, K. et al. Drug repurposing for COVID-19 using machine learning and mechanistic models of signal transduction circuits related to SARS-CoV-2 infection. Sig Transduct Target Ther 5, 290 (2020). https://doi.org/10.1038/s41392-020-00417-y
Mahase E. (2020). Covid-19: Low dose steroid cuts death in ventilated patients by one third, trial finds. BMJ (Clinical research ed.), 369, m2422. https://doi.org/10.1136/bmj.m2422Riva, L., Yuan, S., Yin, X. et al. Discovery of SARS-CoV-2 antiviral drugs through large-scale compound repurposing. Nature 586, 113–119 (2020). https://doi.org/10.1038/s41586-020-2577-1
Sultana, J., Crisafulli, S., Gabbay, F., Lynn, E., Shakir, S., & Trifirò, G. (2020). Challenges for Drug Repurposing in the COVID-19 Pandemic Era. Frontiers in pharmacology, 11, 588654. https://doi.org/10.3389/fphar.2020.588654
Tang, Y., Liu, J., Zhang, D., Xu, Z., Ji, J., & Wen, C. (2020). Cytokine Storm in COVID-19: The Current Evidence and Treatment Strategies. Frontiers in immunology, 11, 1708. https://doi.org/10.3389/fimmu.2020.01708
Further Reading
All Coronavirus Disease COVID-19 Content
What Mutations of SARS-CoV-2 are Causing Concern?
What is the Clinical Impact of COVID-19 on Cancer Patients?
Can Pets Get COVID-19?
An Overview of the SARS-CoV-2 Vaccines
More…
Last Updated: Jan 21, 2021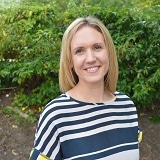 Written by
Clare Knight
Since graduating from the University of Cardiff, Wales with first-class honors in Applied Psychology (BSc) in 2004, Clare has gained more than 15 years of experience in conducting and disseminating social justice and applied healthcare research.
Source: Read Full Article