What is rheumatic disease?
How do rheumatic diseases affect reproductive health?
Guidance for the management of reproductive health in rheumatic patients
References
Further reading
---
Evaluating the reproductive health of people with rheumatic disease is imperative because it might affect their fertility and pregnancy outcomes. Most healthy women face tremendous physical and emotional anxiety during pregnancy, and women with rheumatic disease face even more challenges. Clinicians have observed an increased risk of negative pregnancy outcomes, such as prolonged hospitalizations, pre-eclampsia, and maternal and fetal mortality and morbidity in this group of patients.
What is rheumatic disease?
Rheumatic diseases are inflammatory and autoimmune diseases that could influence the immune system to attack the body's muscles, bones, and joints. These diseases commonly affect tendons, muscles, joints, bones, and ligaments. They can also affect vital organs, such as the lungs, nervous system, heart, kidneys, eyes, and skin.
Arthritis is the most common type of rheumatic disease that affects joints. Rheumatoid arthritis is a condition where the body's immune system attacks healthy cells and causes inflammation and swelling pain in several joints simultaneously. Other types of rheumatic diseases include gout, lupus, and fibromyalgia.
According to a recent report by the Centres for Disease Control and Prevention (CDC), around 19 million US adults suffer from severe joint pain, which affects their daily activities. Genetic factors play an important role in the incidence of rheumatic disease. The risk of this disease increases with age.
How do rheumatic diseases affect reproductive health?
The rheumatology community has highlighted the reproductive health concerns of women with these diseases. As stated above, severe negative pregnancy outcomes have been observed in women with rheumatic disease. There is scarce evidence regarding how rheumatologists address reproductive health issues with their patients, particularly among adolescents and young adults (AYAs).
Rheumatic diseases affect different aspects of life, including sexual health, through physical and physiological manifestations. Some men with RA suffer high levels of fatigue, erectile dysfunction, and pain. Further, decreased fertility has been observed in most women with rheumatic disease. Several factors, such as therapy, impaired sexual function, and personal choices, are associated with decreased fertility in men and women with rheumatic disease.
The rate of infertility was higher in women with RA during their childbearing years. Premature ovarian failure was observed in women with systemic lupus erythematosus (SLE), particularly those under cyclophosphamide.
Patients with rheumatic diseases may be under teratogenic medications, such as leflunomide, mycophenolate mofetil, and methotrexate, which can increase the risk of adverse pregnancy outcomes. Two other drugs used to treat rheumatic disease, namely, cyclophosphamide and sulfasalazine, have also been linked with reduced fertility. Cyclophosphamide has been seen to cause impairment of fertility in both genders, while sulfasalazine only affects men.
An improvement in reproductive health can be achieved by comprehensive counseling and effective treatment for rheumatic disease. A survey study indicated that around 40% of women with SLE were not using contraception. The underuse of contraception among patients with rheumatic diseases also increased the mortality and morbidity rate in this population. Most participants in this survey stated that they never received any counseling regarding maintaining reproductive health.
Another US-based survey documented that around 60% of women with inflammatory arthritis avoided pregnancy due to anxieties associated with this disease. Clinicians cautioned against pregnancy in women with rheumatic disease and encouraged the use of conception during periods of disease quiescence. These patients were strongly advised to use pregnancy-compatible medications.
Guidance for the management of reproductive health in rheumatic patients
The American College of Rheumatology (ACR) has recently published the first clinical evidence-based guidelines for the management of reproductive health in adults with rheumatic disease.
ACR guidance clearly mentions that all women with rheumatic diseases must use effective contraception. Intrauterine devices are commonly recommended for all women with rheumatic disease. However, the choice of contraceptive is considerably more complex for those with SLE. This is because of increased disease activity in SLE patients, particularly those with renal problems and under estrogen-containing contraceptives. Clinical studies have shown that oral contraceptives are safe and effective in this group without any prominent increase in disease activity.
Reproductive Health and Rheumatology Patients
The ACR also provided guidance for the use of assisted reproductive technologies (ART), which include gamete intrafallopian transfer (GIFT), in vitro fertilization-embryo transfer (IVF-ET), frozen embryo transfer (FET), and zygote intrafallopian transfer (ZIFT). Patients with uncomplicated rheumatic disease can use ART, provided the medications for rheumatic disease can be taken during pregnancy. Further, these patients should be negative for antiphospholipid antibodies (aPL). Patients with active disease or positive for aPL antibodies are not advised to use ART.
The main challenges associated with the clinical management of pregnant women with rheumatic diseases have been associated with incomplete information related to medication safety, especially for new medicines. ACR emphasized the importance of an integrated patient management system that includes rheumatologists, gynecologists, reproductive endocrinologists, and obstetricians. This could substantially support women of reproductive age with rheumatic disease to plan pregnancy effectively.
References
Sims, C. and Clowse, M.E.B. (2022) A comprehensive guide for managing the reproductive health of patients with vasculitis. Nature Reviews Rheumatology. https://doi.org/10.1038/s41584-022-00842-z
Losavio, K. and Nusbaum, J. (2022) Challenges in Reproductive Health in Rheumatic Disease. The Rheumatologist. [Online] Available at: https://www.the-rheumatologist.org/article/challenges-in-reproductive-health-in-rheumatic-disease/
Rheumatic Diseases and Pain. (2020) Centers for Disease Control and Prevention. [Online] Available at: https://www.cdc.gov/arthritis/communications/features/rheumatic-diseases-and-pain.html
Reproductive health in rheumatic disease: knowledge is power. (2020) The Lancet Rheumatology, 2(4). DOI:https://doi.org/10.1016/S2665-9913(20)30041-2
Ostensen, M. (2017) Sexual and reproductive health in rheumatic disease. Nature Reviews. Rheumatology, 13(8), pp. 485–493. https://doi.org/10.1038/nrrheum.2017.102
Further Reading

All Rheumatology Content
Rheumatology – What is Rheumatology?
What is a Rheumatologist?
Rheumatology Diseases
Rheumatology Diagnosis
More…
Last Updated: Apr 10, 2023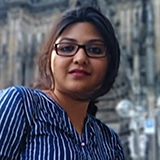 Written by
Dr. Priyom Bose
Priyom holds a Ph.D. in Plant Biology and Biotechnology from the University of Madras, India. She is an active researcher and an experienced science writer. Priyom has also co-authored several original research articles that have been published in reputed peer-reviewed journals. She is also an avid reader and an amateur photographer.
Source: Read Full Article