The notion of unhealthy practice of otherwise healthy exercise has been discussed in scientific literature for approaching 50 years. The earliest reports demonstrated that in a sleep study, some individuals demonstrated high resistance to altering exercise habits to meet requirements for entry. The characteristics of harmful exercise habits show overlap with substance-related disorders. Subsequently, the term exercise addiction has been used in the literature to describe this behavior since the late 1970s.
Characteristics have been cataloged in several case studies, including escalation, tolerance, and continuance of exercise despite acknowledgment of negative effects, social conflict, and withdrawal symptoms.
The terminology surrounding exercise addiction
There is a range of terms that have been used to describe problematic engagement with exercise. Topmost is exercise addiction, however other terminology used in the literature includes exercise dependence, obligatory/abusive/excessive/compulsive exercise, and exercise misuse or exercise abuse.
This makes widespread analysis of the literature and consequent interpretation of it challenging; each term is typically defined according to specific characteristics and connotations. However, exercise addiction is gradually becoming the preferred term as it includes the features and connotations of the mentioned terms.
In light of this, 'too much exercise' can be defined by the singular term exercise addiction and defined as a condition in which an affected individual behaves compulsively, and demonstrates withdrawal symptoms when exercise is not engaged in. Moreover, the individual can experience conflicts and negative life consequences due to engagement in extreme volume and frequency of exercise.
Despite the term's use in recent decades, exercise addiction remains poorly understood and there is an ongoing discussion surrounding its definition and characterization, alongside its measurement and management.
What does exercise addiction look like?
In the last decade, the scientific community has described unhealthy, and possibly pathological forms of exercise in the context of everyday life and the context of athletic physical practice.
This excessive form of exercise is easily observable across a range of subgroups, for example, regular exercisers who attend gyms, athletes, participants in a range of exercise or sports activities such as weightlifting, bodybuilding, or long-distance running, and those who participate in combined endurance modalities such as triathlons and ironmans. In addition, exercise addiction has been observed in those with eating disorders, body image disorders such as muscle dysmorphic disorders, or other psychopathologies.
The consensus suggests that the abuse of exercise is multidimensional and incorporates unique qualitative features (rather than simply being quantitative) which include:
How much an individual regards the relevancy of exercise (i.e., attitudes towards training, preoccupation, and elements of obsession)
How much control an individual has over the behavior (i.e., compulsion, rigidity, loss of control)
How central the exercises to an individual's life (i.e., prioritization, conflicts with personal life, social life, and responsibilities)
Harmful consequences (i.e., injury, exhaustion, social conflict, illness)
Experiencing withdrawal symptoms (i.e., low mood or guilt when exercise is not fulfilled)
However, quantitative features can include excessive volume (i.e., frequency, duration, and intensity of physical activity) in the context of the type of exercise employed. Other quantitative factors which must be considered include an individual's physical condition, health status, profession (i.e., an athlete versus non-athlete), 'normal' level of training, and age.
Inclusion in the DSM
At present, exercise addiction is not universally accepted as a form of behavioral addiction. As stated previously, it is considered to be a non-substance-related disorder, however, the only one of similitude to appear in the DSM-5 is gambling disorder. Despite this, exercise addiction has diagnostic criteria that resemble that substance-related disorders.
These include the development of tolerance for time spent, corresponding need to increase the level of time or intensity or volume, and its continuance despite active recognition of its ill effects.
The lack of conceptual work which underpins possible exercise addiction is thought to be the reason it is not yet characterized as a non-substance-related disorder in the DSM-5 or the ICD-11.
Distinguishing between primary and secondary exercise addiction
Exercise addiction can be characterized as primary or secondary, a distinction introduced in 1987, which accounts for the motivation behind the exercise behavior. With primary exercise addiction or dependence, exercise is undertaken solely to achieve psychological rewards from said exercise.
Secondary exercise dependence is characterized as a dependence that occurs whilst using exercise to achieve another goal. For example, this can often occur with an eating disorder, namely anorexia or bulimia nervosa. In the presence of an eating disorder, exercise dependency behavior can be a means through which the end goal of weight loss is attained. Therefore, exercise addiction occurs as secondary to the primary pathology of an eating disorder.
A summary of the literature: a definitive set of characteristics of exercise addiction
A meta-review, conducted in 2020, summarised published articles to compile a list of symptoms that were currently reported in the literature in conjunction with excessive exercise. This list was subsequently compared with the DSM criteria for gambling disorder, and initial diagnostic criteria for exercise addiction were suggested by the group.
17 studies were included in the review, which produced 56 symptoms. In summary, exercise-related symptoms were found to correspond with seven out of nine DSM-5 diagnostic criteria for gambling disorder. In total, there were ten diagnostic features of exercise addiction unearthed:
Increasing volume
Negative affect
An inability to cut back
Preoccupation with exercise
Exercise as a coping mechanism
A continued engagement in exercise despite injury or illness
Minimization of its impact
Compromised, jeopardized, or damaged relationships
Feelings of guilt when exercise is missed
The study results suggest that excessive exercise could be constituted as a behavioral addiction, in concordance with the criteria outlined for similar non-substance-related disorders in the DSM-5. The symptoms identified by the group represent both a psychological and sometimes physical, burden to an affected individual, comfortable to an individual suffering from a non-substance-related disorder for which diagnostic criteria have been described.
The team also noted that many symptoms identified in the literature were categorized as positive; this is the case with addictive substances and activities. Sport is enjoyable and can be linked to feelings of elation comparable to those experienced when using substances. However, seeking out positive experiences to a degree to which control over the engagement of the activity is lost, is sometimes considered to be a characteristic of a disorder of addiction.
This is not explicitly reflected in the DSM-5 criteria but does feature in the ICD-11 guidelines on disorders that arise from substance use. Despite these positive experiencing becoming overshadowed by negative experiences as the addiction develops or worsens, positive elements can persist – excessive exercise is no exception.
Differentiating exercise addiction among subgroups with cofounding variables
There is also a confounding factor introduced by professional athletes, which requires the need to devise strict criteria for exercise addiction that will avoid automatically including these highly motivated or elite athletes. It is important to note that the exercise addiction questionnaire is filled in by athletes who demonstrate high or higher scores on exercise addiction parameters compared to non-athlete exercisers and so these findings have been criticized.
High-level athletes who report high levels of exercise addiction are unlikely to have lost control of their behavior or exercise beyond the requirements needed to excel at the sport. In addition, athletes, as a feature of their profession, recognize the need and benefit of recovery for improved performance. A study reported by de la Vega suggested that while athletes have high scores for exercise addiction (alongside a passion for their sport), athletes interpret questionnaires differently.
For example, athletes are unable to reduce the amount of time spent exercising due to the adherence to planning sessions, which they understand as being part of the means through which they can attain their goals. Moreover, these are often instructed by a coach – and not due to a pathological compulsion. This also reveals a lack of sensitivity in questionnaires that currently exist, which can falsely characterize athletes as being at risk, or suffering from, exercise addiction.
Another potential confounder for exercise addiction is individuals who are suffering from eating disorders. As discussed, excessive exercise habits are a secondary behavior to an eating disorder. For those in these contexts, exercise may constitute a behavioral addiction – but may only appear in individuals with eating disorders. Interpretations of exercise addiction are confounded by symptoms that are resultant of an eating disorder.
Moreover, among symptoms that are thought to be fully explained by an eating disorder, maybe tied up in exercise addiction; for example, it could be possible that for those who are initially addicted to exercise, disordered eating patterns could occur later – and driven by exercise-induced malnutrition. Overall, compulsive exercising is considered to be a central feature of several types of eating disorders and is predicted to be engaged in by as much as 50% of eating disorder patients.
While current evidence suggests that the features of excessive exercise warrant its consideration of a pathological behavioral addiction, future studies are needed to analyze the relevance of other co-occurring mental disorders, as well as a need for these studies to be more sensitive when conducting interviewing on subgroups to determine the parameters of excessive exercise patterns within them.
References
Colledge F, Cody R, Buchner UG, et al. (2020)Wiesbeck G, Lang UE, Walter M. Excessive Exercise-A Meta-Review. Front Psychiatry. doi: 10.3389/fpsyt.2020.521572.
Schmidt A, Denier N, Magon S, et al. (2015) Increased functional connectivity in the resting-state basal ganglia network after acute heroin substitution. Transl Psychiatry. doi:10.1038/tp.2015.28.
Raichlen DA, Foster AD, Gerdeman GL, et al. (2012) Wired to run: exercise-induced endocannabinoid signaling in humans and cursorial mammals with implications for the 'runner's high'. J Exp Biol. doi: 10.1242/jeb.063677.
de la Vega R, Parastatidou IS, Ruíz-Barquín R, et al. (2016) Exercise Addiction in Athletes and Leisure Exercisers: The Moderating Role of Passion. J Behav Addict. doi: 10.1556/2006.5.2016.043.
Szabo A, Griffiths MD, de La Vega Marcos R, et al. (2015) Methodological and Conceptual Limitations in Exercise Addiction Research. Yale J Biol Med.
Further Reading
All Addiction Content
Tremors Following Alcohol Dependency
Video Game Addiction Symptoms, Diagnosis and Treatment
Sun Addiction: Evolutionary Survival Advantage?
What is Heroin Addiction?
More…
Last Updated: Jan 31, 2022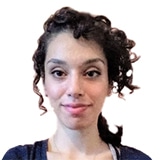 Written by
Hidaya Aliouche
Hidaya is a science communications enthusiast who has recently graduated and is embarking on a career in the science and medical copywriting. She has a B.Sc. in Biochemistry from The University of Manchester. She is passionate about writing and is particularly interested in microbiology, immunology, and biochemistry.
Source: Read Full Article