The recent spread of the monkeypox virus (MPXV) outside its known endemic regions has led to a recent global public health crisis. In fact, on July 23, 2022, the World Health Organization (WHO) declared the current MPXV outbreak to be a Public Health Emergency of International Concern (PHEIC).
Study: Monkeypox outbreak: Wastewater and environmental surveillance perspective. Image Credit: APIWAN BORRIKONRATCHATA / Shutterstock.com
The current MPXV outbreak
MPXD cases have rapidly increased beyond endemic regions since May 2022. As of October 9, 2022, over 70,000 MPXD cases have been reported from 106 countries, over 98% of which have no previous records of MPXV. The United States has reported the greatest number of MPXV cases in the current outbreak, followed by Brazil and Spain.
A new Science of the Total Environment study reviews the advantages and current challenges associated with wastewater-based surveillance (WBS) of MPXV.
What is MPXV?
MPXV is a double-stranded, enveloped DNA virus that belongs to the Orthopoxvirus genus of the Poxviridae family. MPXV comprises two genetic clades, which include Clade I and II.
Formerly known as the central African or Congo Basin clade, Clade I is associated with more severe and contagious disease. Comparatively, Clade II, which was previously referred to as the western African clade, causes a less severe and contagious form of MPXD.
Poxviruses are capable of causing widespread infections in animals and mammals. Zoonotic transmission to humans can occur through direct contact with bodily fluids, blood, as well as mucosal or cutaneous lesions of infected animals or contaminated materials. Consumption of improperly cooked meat and other animal products of infected animals can also increase the risk for transmission.
Animal hosts for MPXV include various rodents and non-human primates such as rope squirrels, Gambian pouched rats, tree squirrels, dormice, and different monkey species. Currently, rodents are believed to be the natural reservoir for MPXV.
MPXV symptoms, characteristics, and treatment
The first case of monkeypox disease (MPXD) in humans was identified in the Democratic Republic of the Congo in 1970. Thereafter, several cases emerged in the rainforest regions of the Democratic Republic of the Congo, as well as other western and central African countries.
The first outbreak of MPXD outside of its endemic region occurred in the U.S. in 2003. This was linked to captive prairie dogs exposed to imported rodents from Ghana.
MPXV infections are mostly self-limiting, with the infection lasting between two and four weeks. However, some cases might be fatal.
Common symptoms of MPXV infection include fever, swollen lymph nodes, and rashes. Immunocompromised individuals and children are most vulnerable to severe infection. The incubation period for MPXV infection can range from five to 21 days.
Many MPXV cases reported during the current outbreak have atypical features that include the absence of skin lesions in some cases, the presence of only a few or even just a single lesion, anal pain and bleeding, the appearance of lesions before the onset of fever, lesions at different stages of development, and lesions in the genital or perineal/perianal area that do not spread beyond these localized areas.
The U.S. Centers for Disease Control and Prevention (CDC) recommend that clinical confirmation of MPXV cases must include monitoring of both lesion and non-lesion materials. Buccal and throat swabs, skin lesions, blood, urine, and oral fluid samples are collected by clinical laboratories for confirmation of MPXV through-time quantitative polymerase chain reaction (qPCR) and digital PCR (dPCR).
Recently, the vaccinia virus-based ACAM2000 vaccine that was used against smallpox has received a license from WHO to prevent MPXD in at-risk populations. Certain antiviral drugs such as Brincidofovir and tecovirimat (TPOXX) can also be used to treat immunocompromised and critically ill patients infected with MPXV in clinical settings.
WBS to monitor MPXV
Genetics & Genomics eBook
Compilation of the top interviews, articles, and news in the last year.
Download a copy today
WBS is an important technique used to detect and monitor the spread of notable pathogens within a community. This approach can help estimate the temporal and spatial distribution, genetic diversity, and prevalence of various pathogens.
WBS has previously been used for the eradication of polio and to monitor the coronavirus disease 2019 (COVID-19). WBS has also been used for several other pathogens including hepatitis E, hepatitis A, adenovirus, influenza A virus, noroviruses, dengue virus, and antimicrobial-resistant pathogens that circulate at the population level.
Wastewater is suitable for monitoring communicable diseases at the community level because it comprises biological materials such as lesions, body fluids, and skin rashes of infected people in a community. WBS is capable of providing real-time evidence of genetic components of infectious agents and/or their shedding in the sewage system days before the onset of symptoms or infected individuals seek care.
The global emergence of MPXD highlights the importance of laboratory and epidemiological surveillance systems that can help prevent and control infections in high-risk areas and populations. Clinical surveillance is associated with certain challenges, including social stigma, cost, and availability of clinical testing, as well as providing an accurate representation of disease prevalence. WBS can overcome such limitations and, as a result, serve as a better approach for monitoring communicable diseases such as MPXD.
Several studies have reported the presence of MPXV markers in saliva, semen, urine, nasopharyngeal, rectal, and feces samples. MPXV DNA has also been identified in the upper respiratory tract and urine of clinical patients in the United Kingdom.
The defoliation of skin, epithelial tissues, and skin lesions during baths is an important shedding route of MXPV into wastewater systems. Thus, WBS can be critical for monitoring and containing critical MPXD cases.
Current WBS methods to monitor MPXV
Currently, several laboratories throughout the world have started MPXV DNA monitoring in wastewater to assess the role of WBS as a management tool. To this end, two different assays have primarily been used. The G2R_G assay, for example, targets the OPG002 gene for all MPXV strains, whereas the G2R_WA assay targets the OPG002 gene of Clade II only.
Several studies have reported the detection of MPXV DNA in wastewater samples with 103-times higher virus concentrations in solid fractions as compared to the liquid fraction of wastewater.
The findings from these studies indicate that monitoring MPXV with WBS can be possible; however, many of these studies remain at the proof-of-concept level. Notably, MPXV levels were found to be lower than the severe acute respiratory syndrome coronavirus 2 (SARS-CoV-2) levels detected elsewhere.
Challenges
There are several challenges associated with the use of WBS for monitoring MPXV in communities. In addition to the lack of standard methodologies and procedures, detection assays must be 100% inclusive and not react with other Orthopoxvirus or non-targeted species.
Information on viral DNA loads in asymptomatic and symptomatic individuals is unknown. Additionally, the lack of data on MPXV infections makes establishing a relationship or prediction model between WBS data and clinical cases difficult.
An additional challenge is that the detection of MPXV signals in wastewater can be affected by many factors, such as the complexity of the wastewater matrix, process, and analytical detection limits, shedding of the virus by infected individuals, and infection rates. Viral release from animal reservoirs can also interfere with data on human cases.
The transmission of MPXV from water matrices is unknown, and there is a lack of sewerage in low- and middle-income countries. Monitoring a small population is also difficult, as it can cause ethical issues and stigmatize the population.
Conclusions
WBS can play an effective role in the surveillance of MPXV infections to ultimately mitigate the spread of MPXV.
Further research is needed to address current challenges to allow MPXV DNA to be accurately detected from wastewater. This information will subsequently help identify the infectivity among populations before the onset of symptoms.
Journal reference:
Tiwari, A., Adhikari, S., Kaya, D., et al. (2022). Monkeypox outbreak: Wastewater and environmental surveillance perspective. Science of the Total Environment. doi: 10.1016/j.scitotenv.2022.159166. https://www.sciencedirect.com/science/article/pii/S0048969722062659?via%3Dihub
Posted in: Medical Science News | Life Sciences News | Medical Research News | Disease/Infection News
Tags: Adenovirus, Assay, Bleeding, Blood, Body Fluids, Children, Clinical Testing, Coronavirus, covid-19, Digital PCR, DNA, Drugs, Fever, Gene, Genetic, Hepatitis, Hepatitis A, Hepatitis E, Influenza, Laboratory, Lymph Nodes, Meat, Monkeypox, Nasopharyngeal, Pain, Polio, Polymerase, Polymerase Chain Reaction, Public Health, Research, Respiratory, SARS, SARS-CoV-2, Semen, Severe Acute Respiratory, Severe Acute Respiratory Syndrome, Skin, Smallpox, Syndrome, Throat, Vaccine, Vaccinia Virus, Virus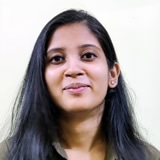 Written by
Suchandrima Bhowmik
Suchandrima has a Bachelor of Science (B.Sc.) degree in Microbiology and a Master of Science (M.Sc.) degree in Microbiology from the University of Calcutta, India. The study of health and diseases was always very important to her. In addition to Microbiology, she also gained extensive knowledge in Biochemistry, Immunology, Medical Microbiology, Metabolism, and Biotechnology as part of her master's degree.
Source: Read Full Article