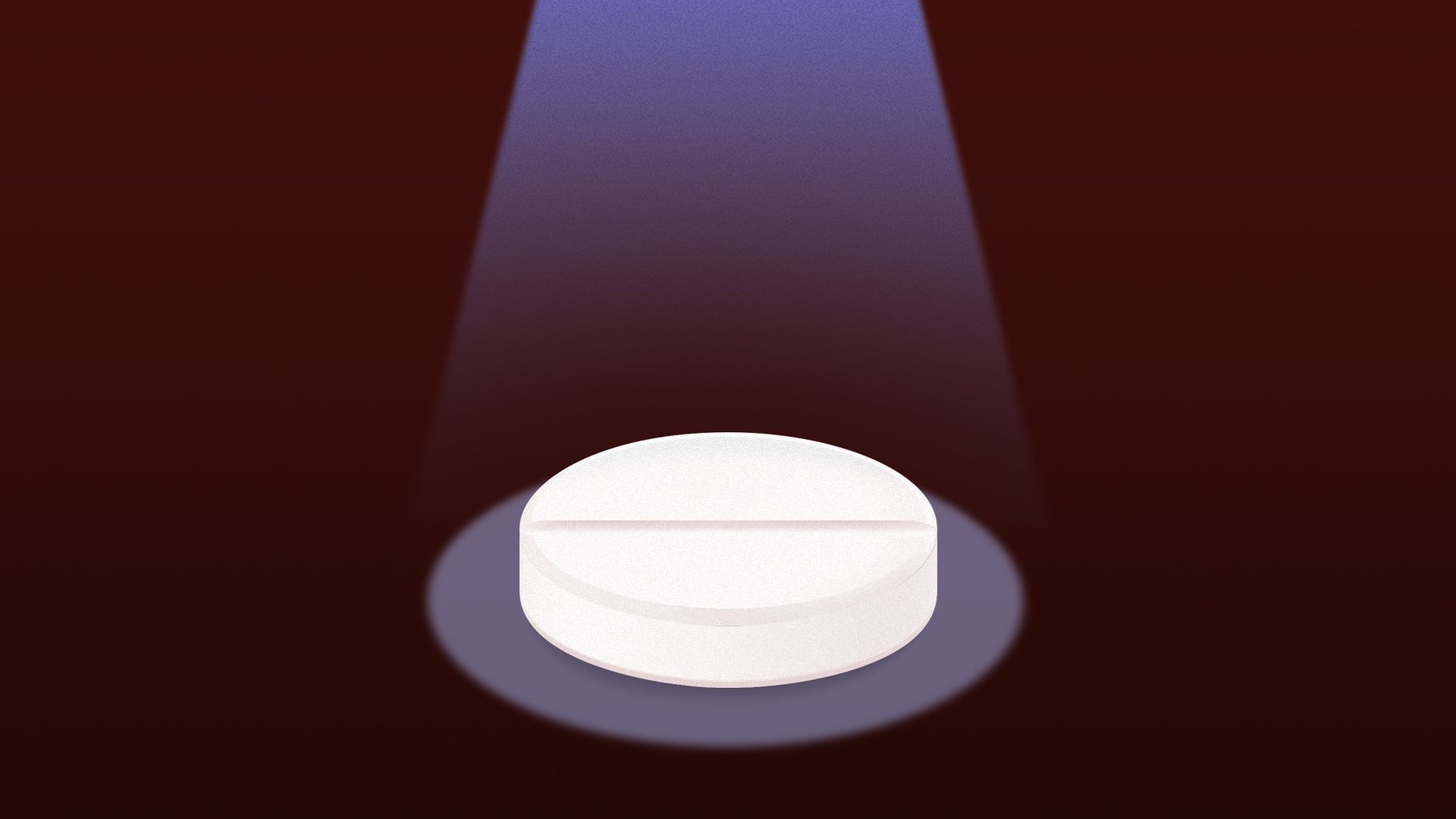 Illustration: Natalie Peeples/Axios
As the status of abortion pills in the U.S. remains influx, a majority of Americans say they believe such medication should be legal, a Pew Research Center survey found.
What they found: 53% of adults believe medical abortion — the use of a prescription pill or a series of pills to end a pregnancy — should be allowed in their states.
Meanwhile, about 22% say it should be illegal, as another 24% say they aren't sure, according to the survey.
The big picture: Medication abortion accounts for more than half (53%) of abortions in the U.S., per the Guttmacher Institute, a research organization that supports abortion rights.
But a federal judge in Texas last week moved to force the Food and Drug Administration to pull its approval of a drug widely used in medication abortion, throwing its availability into doubt.
There is a wide partisan divide in views on abortion pills — as is the case with opinions on abortion overall — though there are also ideological gaps within the parties.
A majority of Democrats and Democratic-leaning independents (73%) say medication abortion should be legal in their state.
Fewer than half as many Republicans and GOP leaners (35%) say the same.
By the numbers: Younger adults and women are more likely to believe medication abortion should be allowed in their state, the survey found.
Two-thirds of adults under 30 say abortion pills should be legal, compared with half of adults 30 and older.
71% of women under 30 say it should be legal, while just 12% say it should not. Meanwhile, about half of women 30 and older say medication abortion should be legal.
Six in 10 men under 30 say medication abortion should be legal in their state, compared with half of those 30 and older.
Details: The survey of more than 5,000 U.S. adults was conducted from March 27 to April 2 in the days before the court rulings on medication abortion in Texas and Washington state.
Source: Read Full Article