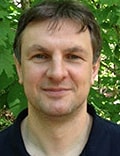 Dr Predrag Radivojac
Physical activity early in pregnancy may decrease the risk of gestational diabetes and reduce the increased risk of the condition among women with a genetic predisposition, according to new research published in JAMA Network Open.
The researchers, from Northeastern University in Boston, Massachusetts, analyzed data from 3533 women to calculate their risk of gestational diabetes using a polygenic risk score, which estimates how DNA changes affect a person's chances of developing a given condition.
"With women that exercise, it doesn't matter what your BMI or polygenic risk score is, the risk of gestational diabetes is lower," said Predrag Radivojac, PhD, professor and associate dean of research at Khoury College of Computer Science, Northeastern University, in Boston.
Physical activity in early pregnancy was strongly associated with a reduced risk for gestational diabetes, Radivojac and colleagues found (odds ratio [OR], 0.6; 95% CI, 0.4 – 0.9; P = .008). As polygenic risk scores worsened, the risk of gestational diabetes increased; individuals with the strongest predisposition to the condition had an OR of 2.2 (95% CI, 1.6 – 3.2; P < .001).
Less exercise was associated with an increased likelihood of gestational diabetes (likelihood ratio, 2.9; CI 95%, 2.0 – 3.9; P = .001) among those with the strongest genetic predisposition for the condition.
"The level of exercise required to reduce the risk is not that high: at least 150 minutes of moderate activity per week or 75 minutes of vigorous activity," Radivojac told Medscape Medical News. "I find this to be good news for women who want to reduce their risk of gestational diabetes."
Previous studies have shown that 7% of pregnant women develop gestational diabetes. Meanwhile, the risk for type 2 diabetes has doubled in the past decade among patients with gestational diabetes. The study adds to a growing body of research that is parsing out how lifestyle choices such as diet and exercise affect the onset of gestational diabetes in pregnant women.
"What happens in pregnancy has lifetime consequences, especially with diabetes," Radivojac said. "Women who have gestational diabetes are among the highest risk groups for type 2 diabetes, cardiovascular disease, [and] kidney disease. The women are at increased risk for these issues, and sometimes it is generational — the offspring also have these issues."
The population for the study included only White women of European ancestry who participated from October 2010 to December 2013 in the Nulliparous Pregnancy Outcomes Study: Monitoring Mothers to Be. Original polygenic risk score methodology didn't include data from more diverse populations, said Radivojac.
Radivojac said he would like future studies to improve the calculation of gestational diabetes risk by expanding research to include multiple ethnic populations.
Kimberly Gregory, MD, MPH, an Ob/Gyn at Cedar Sinai Medical Center in Los Angeles, California, and professor in residence in the Department of Community Health Sciences at the University of California, Los Angeles, said exercise is vital for some women with gestational diabetes attempting to maintain normal blood glucose.
"Our paper could be much stronger if we could show risk for other groups, but the science is not there yet," he said. "It would be quite a powerful finding."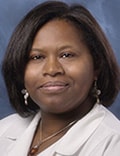 Dr Kimberly Gregory
In her clinical practice, Gregory said she encourages inactive women to become more physically active before pregnancy.
"We, as clinicians, need to be more vocal and proactive about supporting exercise in all women, including pregnant women," Gregory said.
The use of polygenic risk score as a predictor for gestational diabetes is new and not yet widely available for clinical use, according to Gregory. Researchers are still working on score methodology, and medical societies will have to create clinical practice guidelines for use, according to the National Human Genome Research Institute.
The study was supported by grants from the Precision Health Initiative of Indiana University, National Institutes of Health (NIH), National Heart, Lung, and Blood Institute, Eunice Kennedy Shriver National Institute of Child Health and Human Development to RTI International, Case Western Reserve University, Columbia University, Indiana University, University of Pittsburgh, Northwestern University, University of California, Irvine, University of Pennsylvania, University of Utah, National Center for Research Resources, and National Center for Advancing Translational Sciences. Radivojac has reported receiving grants from the NIH and Precision Health Initiative of Indiana University during the conduct of the study. Gregory has reported no relevant financial relationships.
JAMA Netw Open. Published online August 30, 2022. Full text
Follow Medscape on Facebook, Twitter, Instagram, and YouTube.
Source: Read Full Article