Navratri 2018: Add flavour to your platter with these dishes, by Chef Vaibhav Bhargava, Molecule Air Bar.
Mini Buckwheat tostadas
Ingredients:
4 cups buckwheat flour, 1 tsp salt, 2 tsp baking powder, 400ml water, 20ml oil
Method:
Whisk the flour ,salt and baking powder together in a mixing bowl. Mix in the lard with your fingers until the flour resembles cornmeal. Add the water and mix until the dough comes together.
Divide the dough into small equal pieces and roll them.
Preheat a fryer and fry the dough into small rotis till crispy.
Dry them again and topped them up with fillings and serve.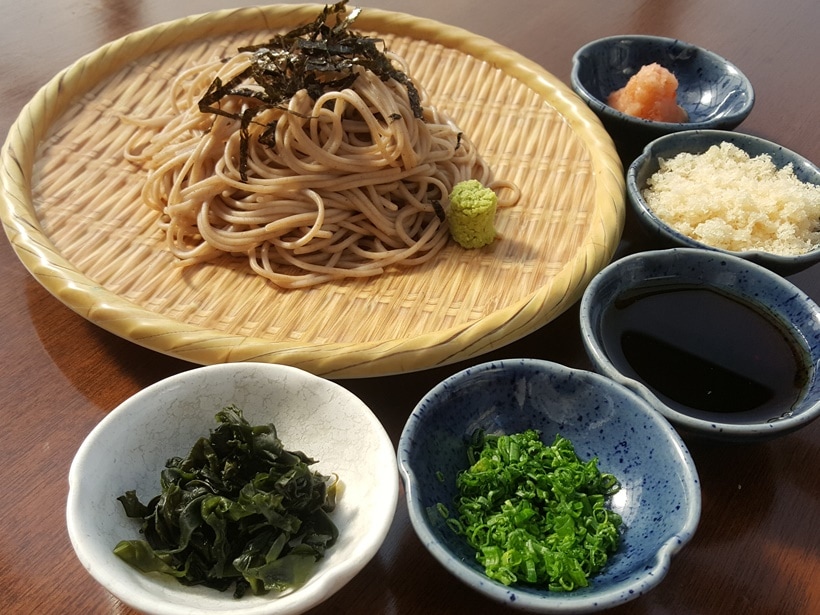 Also Read| Navratri 2018: Make kuttu pizza and chaat for your kids
Cold Soba Noodles
Buckwheat noodles served cold with vegetable stock.
Ingredients:
250ml veg stock, 60ml soy sauce, 15ml honey and water each mixed, 250gm soba noodles, 5gm finely grated ginger, 5gm minced scallions, 5gm toasted sesame seeds for garnish, 5gm seaweed, 5gm tanuki, 5gm wasabi, sendha namak (rocksalt) to taste
Method:
Boil a large pot of water to a boil and add salt to it.
Cook noodles until tender but not mushy. Drain and quickly rinse under cold running water until cold. Drain well.
Combine stock, soy sauce and honey. Taste and add a little more soy if the flavour is not strong enough.
Serve noodles with garnishes, with sauce on side for dipping (or spooning over).
Source: Read Full Article